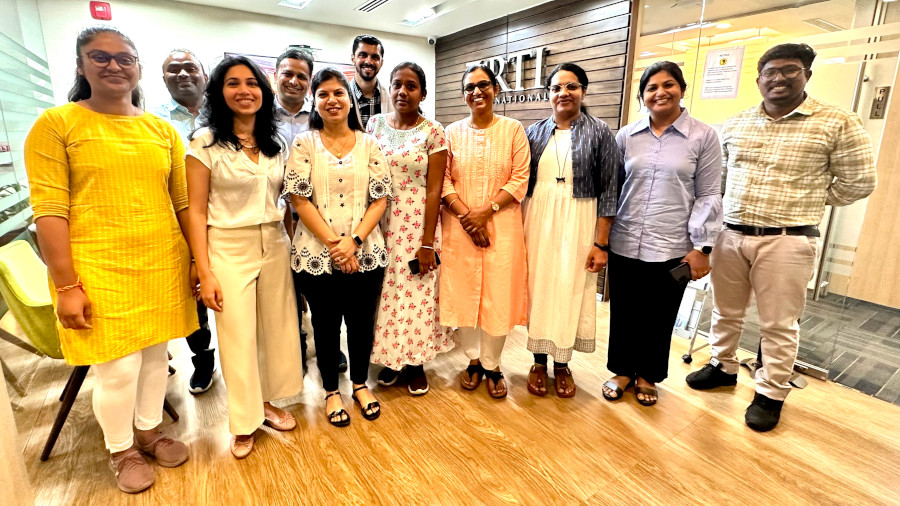 ACCI Team Members Undergo Training Session in New Delhi
April 19-20, 2023 | New Delhi, India
On the 19th and 20th of April, ACCI project team members converged in New Delhi for an intensive training session on tool development and implementation plan.
The training was facilitated by Dr. Arunah Chandran from IARC, Dr. Ishu Kataria from RTI International, and Dr. Kunal Oswal from Karkinos Healthcare. The primary focus of the training was on the tools designed for Work Package 2 (Contextual and Barrier Assessment) and Work Package 3 (Capacity Assessment) of the ACCI Project. The end goal of the session was to prepare project team members to initiate site-specific activities.
Representatives from various parts of the country attended this session. This included two project members from Chennai, three from Kerala, and three from Rajasthan.
The session not only imparted knowledge but also provided a platform for a mutual exchange of expertise. Site investigators had the opportunity to share insights with the wider consortium team. Meanwhile, the facilitators guided investigators to understand and apply the tools effectively.
The unique strength of this training rested in the symbiotic exchange of knowledge, experiences, and viewpoints. Through such collaborative efforts, ACCI aims to bridge existing knowledge gaps, inspire innovative solutions, and play a pivotal role in enhancing early cancer detection and subsequent care within India. As the ACCI community emphasized, collective endeavours like these are fundamental in realizing a future where early cancer detection is accessible to all in the country.