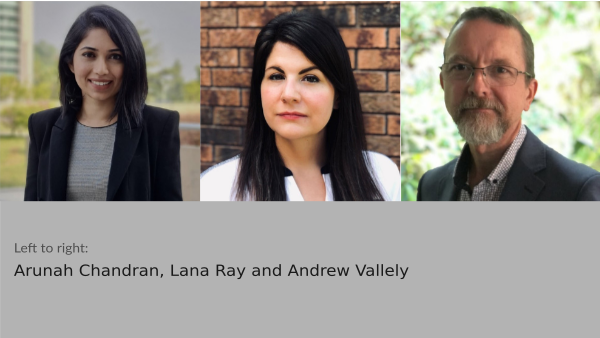 GACD: Welcoming the co-chairs of the Cancer Research Programme
June 17, 2022 | Global Alliance for Chronic Diseases
The GACD has announced that Arunah Chandran, Lana Ray and Andrew Vallely have been elected as co-chairs of the Cancer Research Programme.
Arunah Chandran
Arunah is a Public Health Officer at the International Agency for Research in Cancer, focusing on strengthening cancer prevention and early detection in different economies.
She is part of the Access Cancer Care India project, with focuses on affordable, integrated multi-cancer early detection to improve equitable cancer outcomes among rural populations in India.
Arunah said, "As cancer researchers, we represent a broad constituency working on diverse research problems using wide ranging models. We may be senior researchers, early career scientists, clinicians, or a combination of these. The Programme can harness the strength of this diverse community by bringing us together to leverage upon our collective knowledge and experiences."